Why throw a party... when
you can throw
A BASH!
"BASH was amazing to work with. We had our initial order as well as a last minute change to both delivery & pick-up. And at all times, they were professional, helpful & able to meet our needs. The BASH team went out of their way to accommodate us so that we could work both within & outside of regular business hours. Their willingness to be flexible, offer suggestions & work within what my business needed, even though outside of the 'norm' at times, was truly helpful tome & my team & made the partnership seamless"
—B Hirsch
More
VIP Rentals
Event Rental Equipment
Helium Tank Rentals
Get Started >
The BASH! Party Rentals & Sales
2730 North Berkeley Lake Road
Suite B-500, Duluth, GA 30096
Phone
(404) 437-6136
| Fax (770) 476-0115
Email:
info@bashpartyrentals.com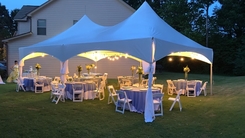 View our Photo Gallery
Do you know someone who is looking for a job at a great company? We have two job openings. One for a full time delivery driver and one for a warehouse manager. Please email Jason @ Info@BashPartyRentals.com for job details and an interview packet.